NEURAL CIRCUITS OF
COGNITION

May 4 2021. Maps of the nervous system inspire experiments and theories in neuroscience. Spatial transcriptomics has opened up a new era in neuroanatomy, where the unsupervised and unbiased exploration of the molecular signatures of tissue organization will give rise to a new generation of brain maps. Here we review the technological and conceptual advances made possible by spatial transcriptomics in the context of advancing neuroanatomy and discuss how molecular neuroanatomy can redefine mapping of the nervous system. We propose that classification of brain regions on the basis of their gene expression profile can circumvent subjective neuroanatomical definitions and produce common reference frameworks that can incorporate cell types, connectivity, activity, and other modalities.
Spatial Transcriptomics: Molecular Maps of the Mammalian Brain
Cantin Ortiz, Marie Carlén and Konstantinos Meletis
Annual Review of Neuroscience. 2021 Apr 29. doi: 10.1146/annurev-neuro-100520-082639. Online ahead of print. PMID:33914592
April 23 2021
THE MOUSE PREFRONTAL CORTEX: UNITY IN DIVERSITY
In this Perspective in Neuron, Pierre Le Merre, Sofie Ährlund-Richter and Marie Carlén provide a new comprehensive view of structural and functional distinctions of the mouse prefrontal cortex (PFC) and emphasizes the relevance of studying the PFC as a whole to unravel the integrative cognitive functions of this brain region.
A research synthesis of 100 recent publications (2011-2020) utilizing in vivo perturbation of behavior is included, and the results question absolute localized functions in the PFC.
Analyzed large-scale connectivity data indicate that the PFC is a module, holding a few larger subdivisions defined by its whole-brain connectivity. 
The Perspective also covers neuronal correlates to cognitive functions of the mouse PFC and cellular mechanisms underlying PFC feedback modulation of downstream regions. 
LINK to free pdf (for 50 days).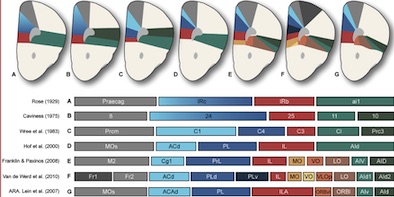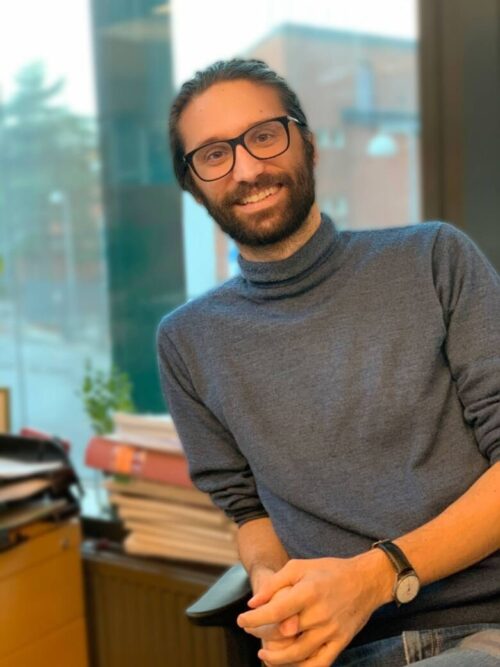 Nicolas Guyon, PhD student in the CarlenLab defended his thesis
May 21 2021!
Opponent: Kathleen Cho, UCSF, CA, USA.
Committee:
Victoria Puig Velasco, Mar Institute for Medical Research Barcelona, Spain.
Paolo Medini, Umeå University, Umeå, Sweden
Rochellys Diaz Heijtz, Karolinska Institutet, Stockholm, Sweden
CONGRATULATIONS NICO!
10 YEARS OF BRAIN CIRCUITS AT KI!!
Marie Carlén, Dinos Meletis and Pierre Le Merre will arrange the Brain Circuits course at Karolinska Institutet.
Sep 13-17 2021, 9.00-17.00
Application period: April 15 – May 17 2021
Information and link to application system HERE
Confirmed speakers:
Anna Beyeler, INSERM, Neurocentre Magendie, University of Bordeaux, France
Laura Busse, Ludwig-Maximilians-Universität München, Germany
Nick Steinmetz, University of Washington, WA, USA
Gabrielle Girardeau, INSERM, Institut du Fer-a-Moulin, Sorbonne Université, France